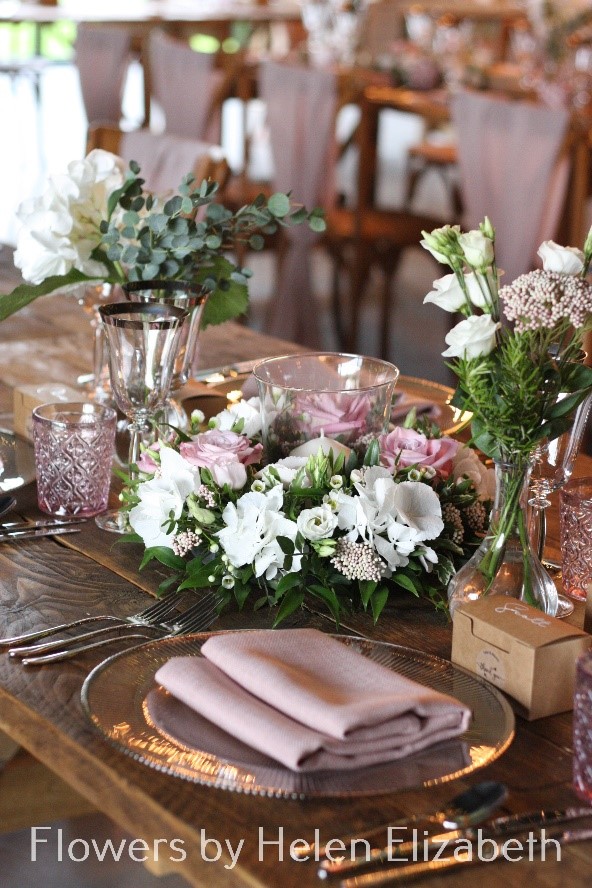 Silchester Farm Wedding 2021
Since Boris gave the wedding industry the green light in June for weddings of any size to go ahead- I have been a rather busy bee, especially at Silchester Farm.
Within three weeks of this date- I had been and decorated this beautiful wedding venue three times…. I was angling for a room to have as a base- but no such luck! And since- have been back lots more times to decorate with lots more beautiful flowers.
What's great about my job is that no two days are the same, and with this stunning new venue on the doorstep- its been wonderful to see it decorated in a number of ways.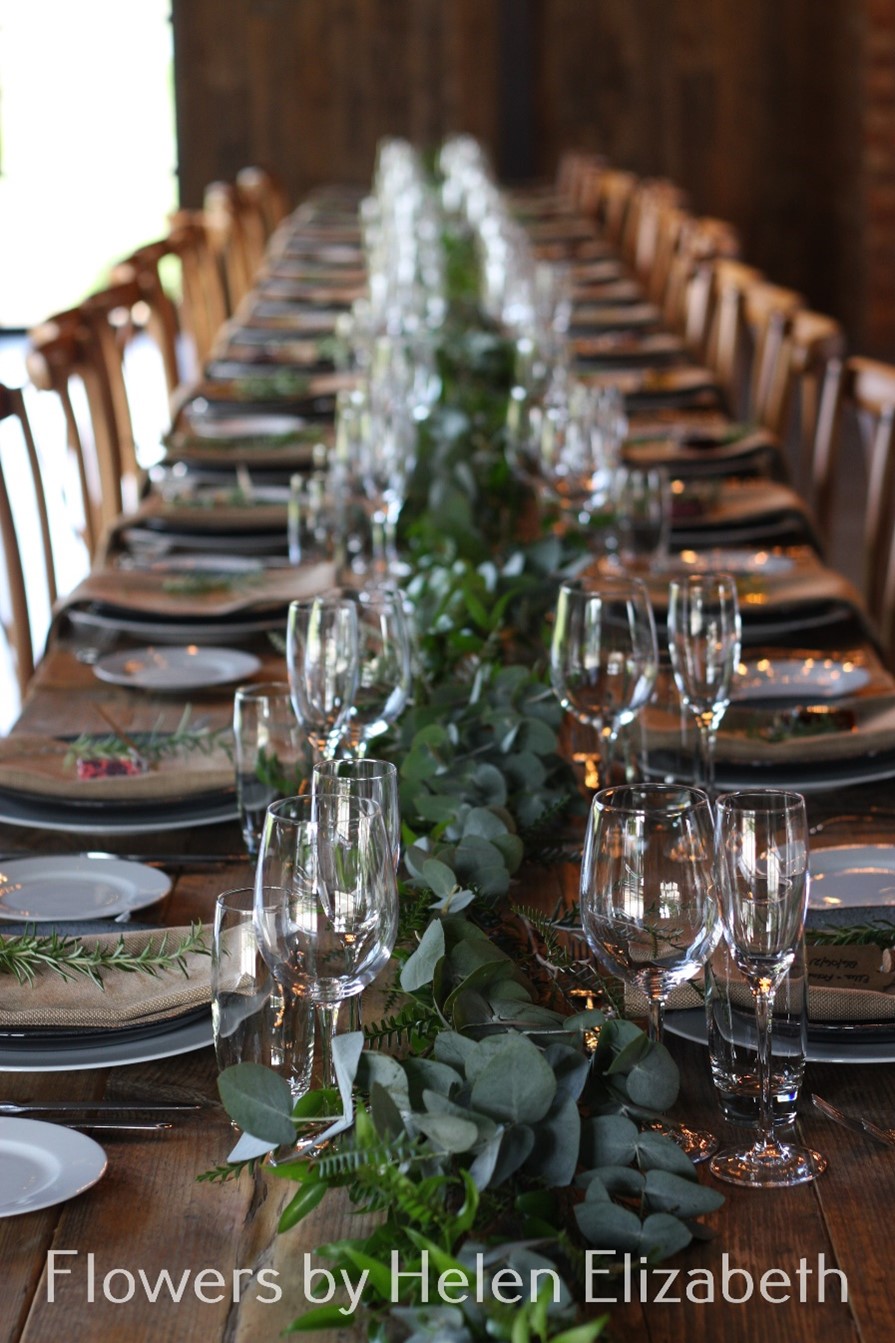 Whether it is simple foliage runners, and a selection of foliages for bouquets and buttonholes too: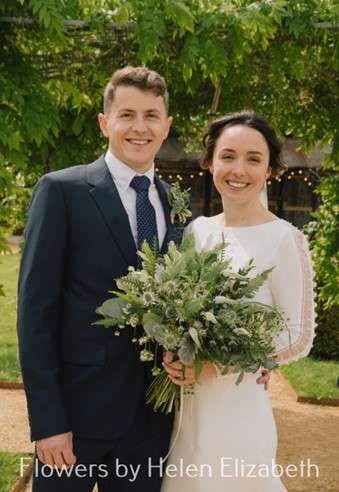 Or a host of glasswares and wreaths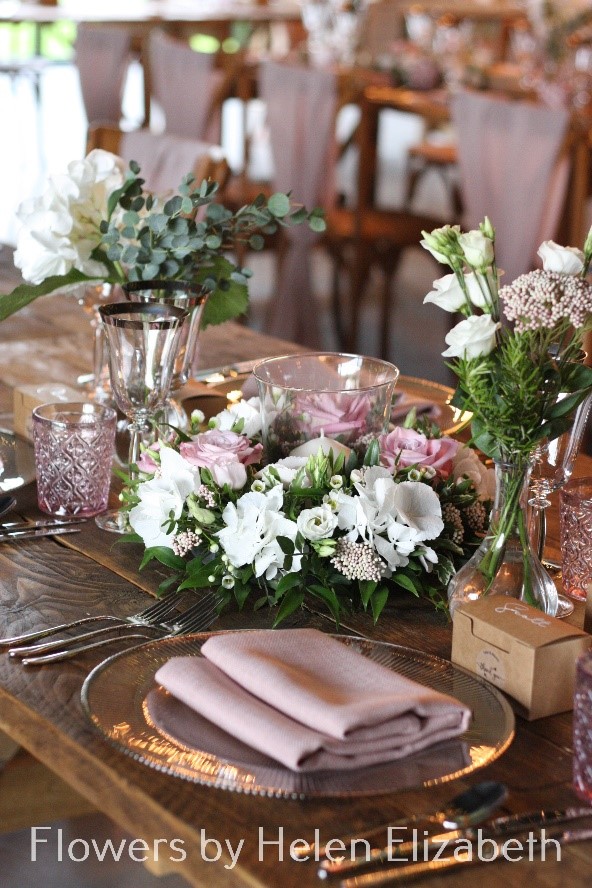 Going all out on the outdoor pergola, as well as making a real splash in the Cow Shed for the wedding breakfast: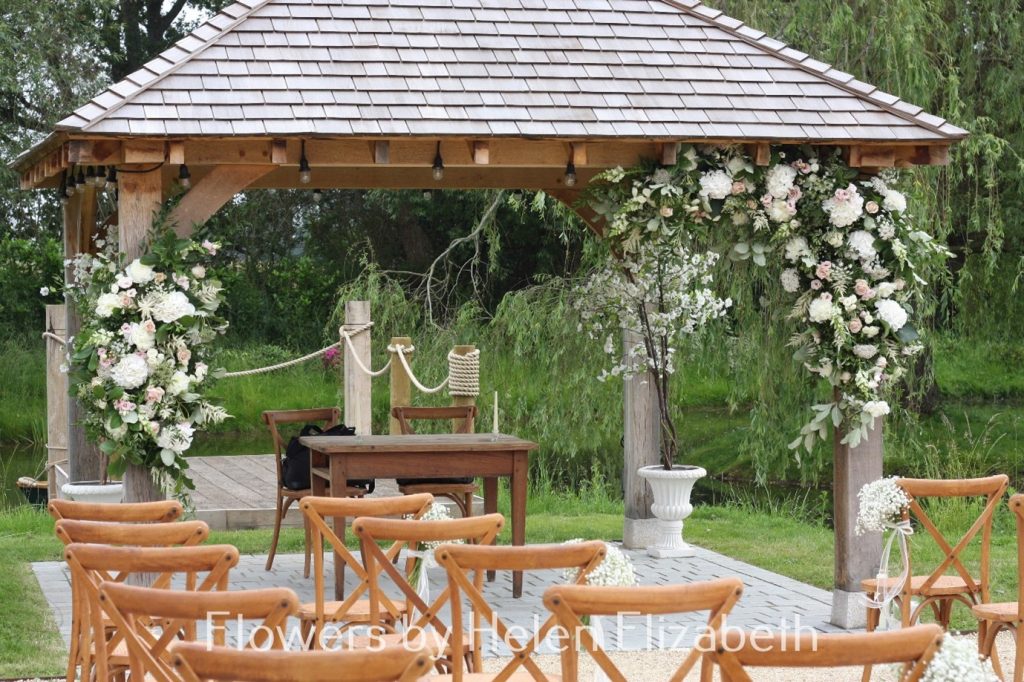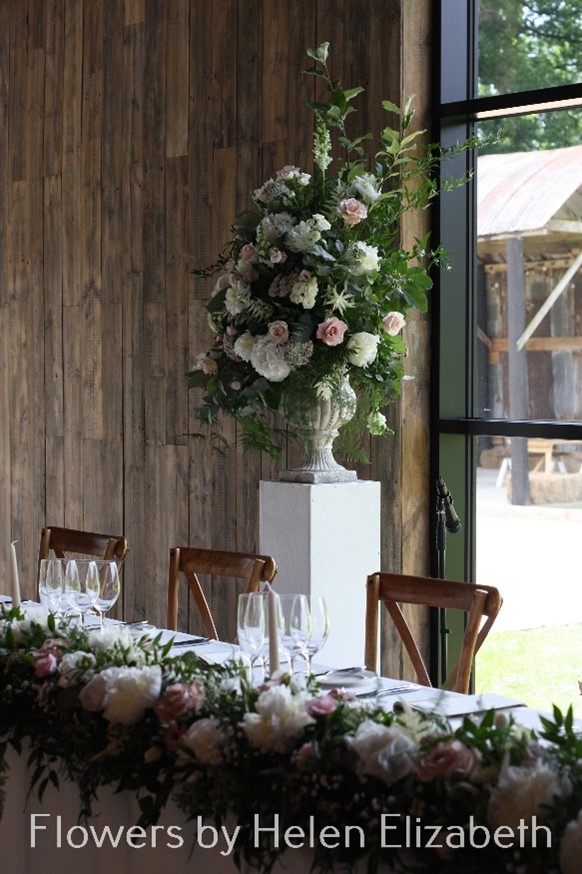 Or decorating the Hen House and beams: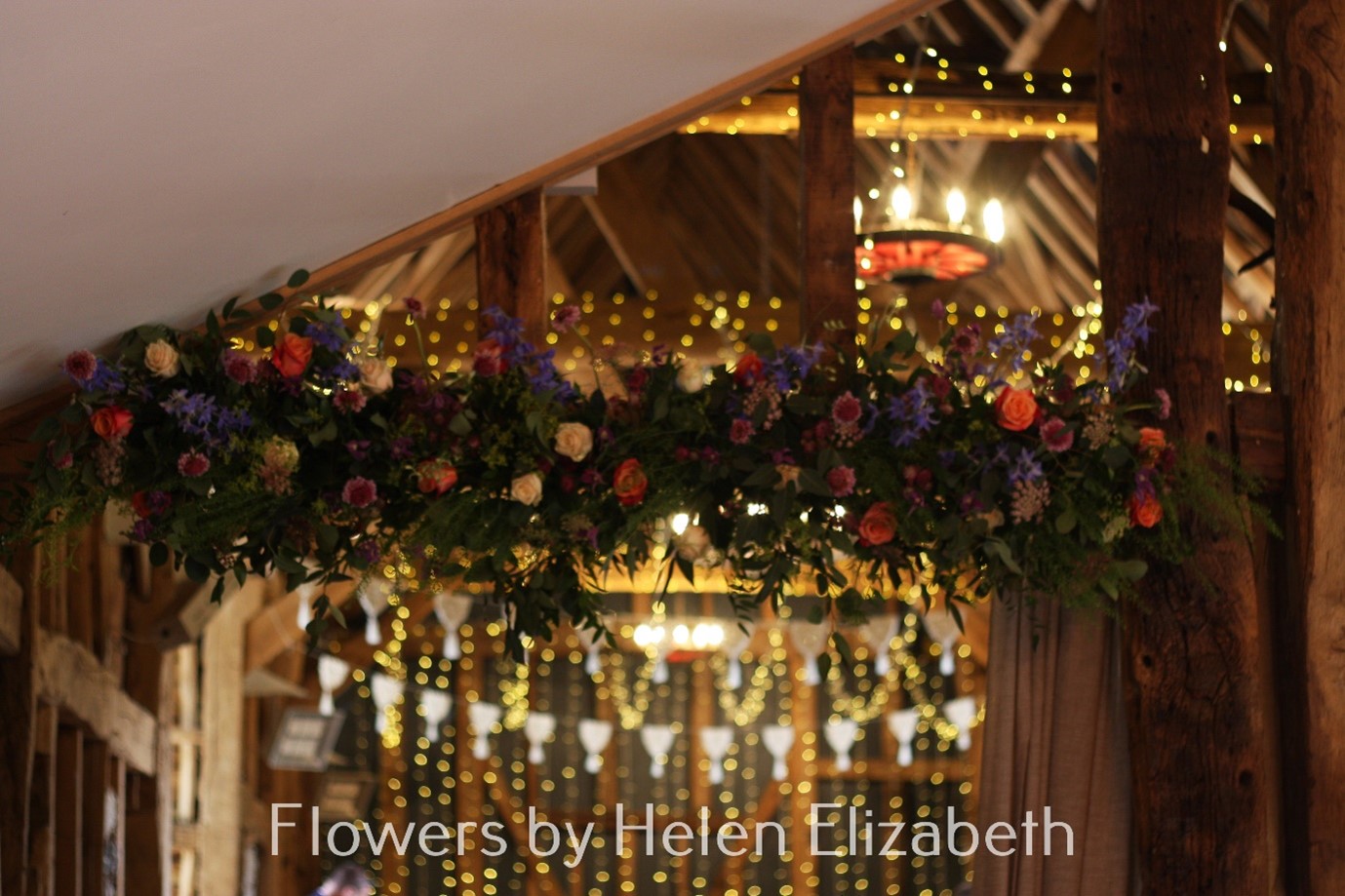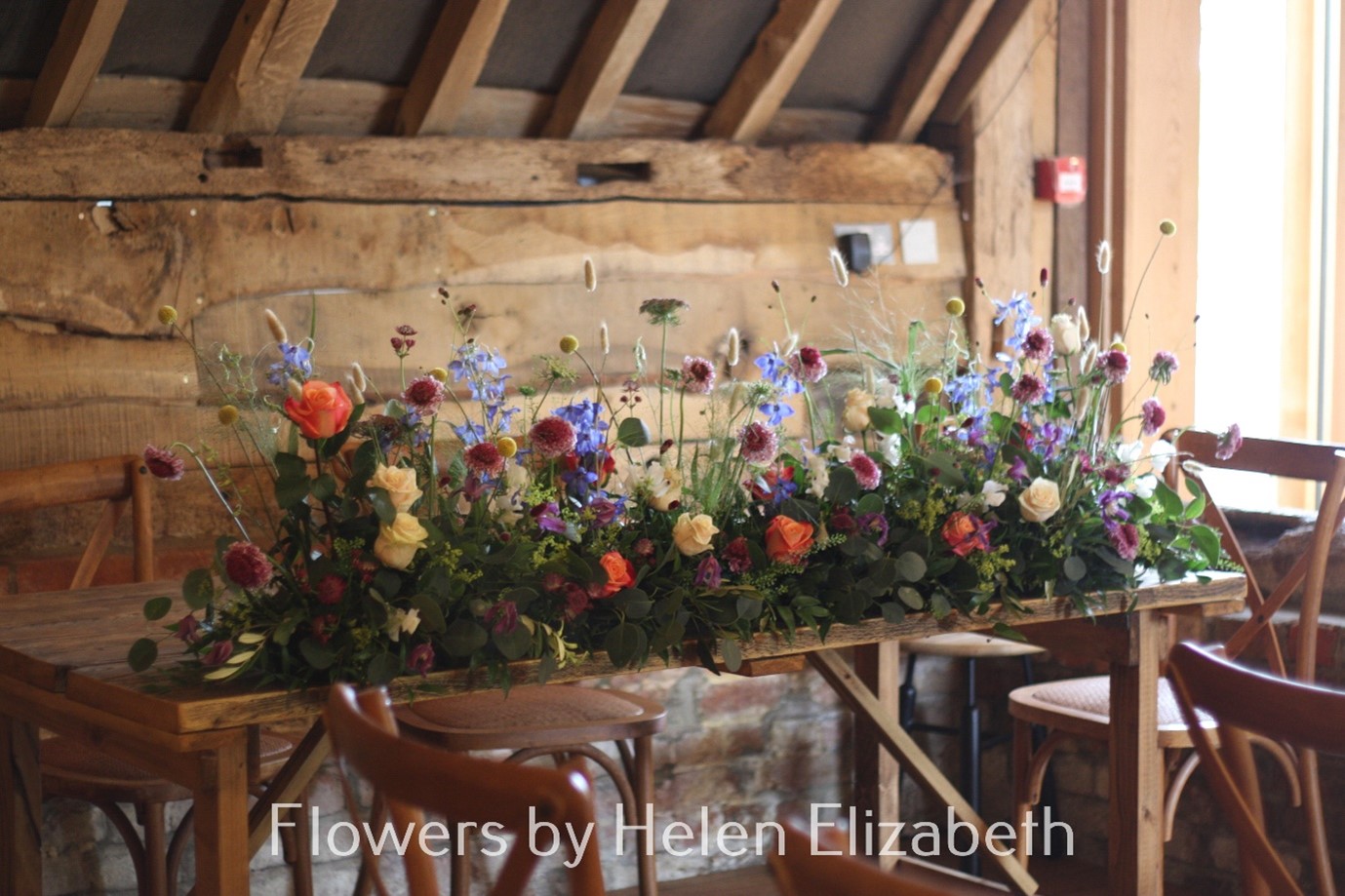 And another recent installation of tall footed vases complete with domed displays of foliage and seasonal blue, purple and white blooms: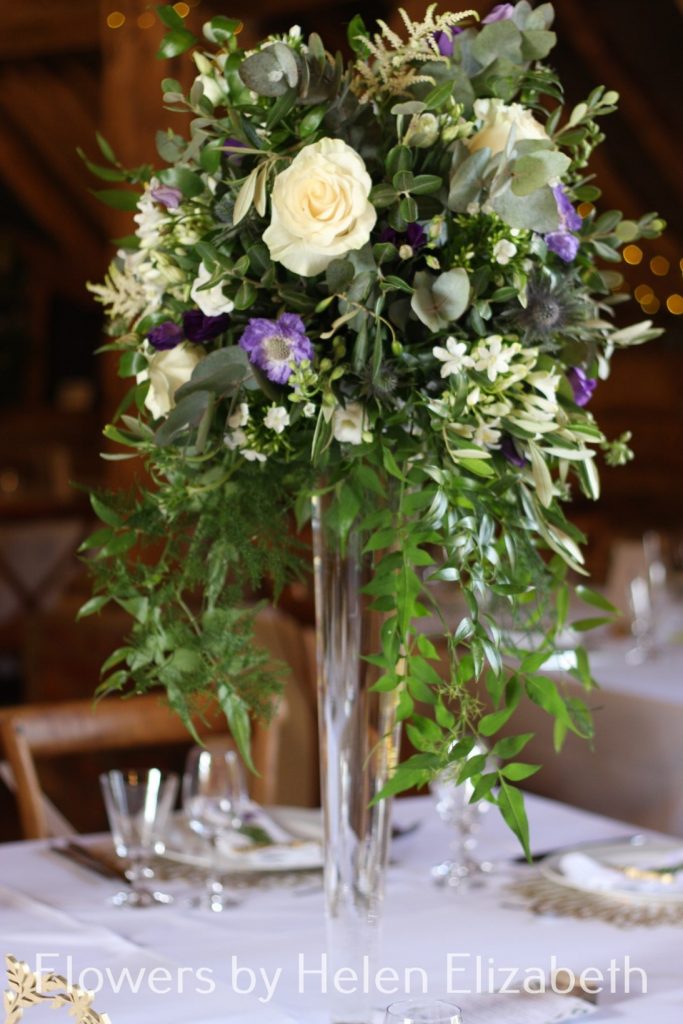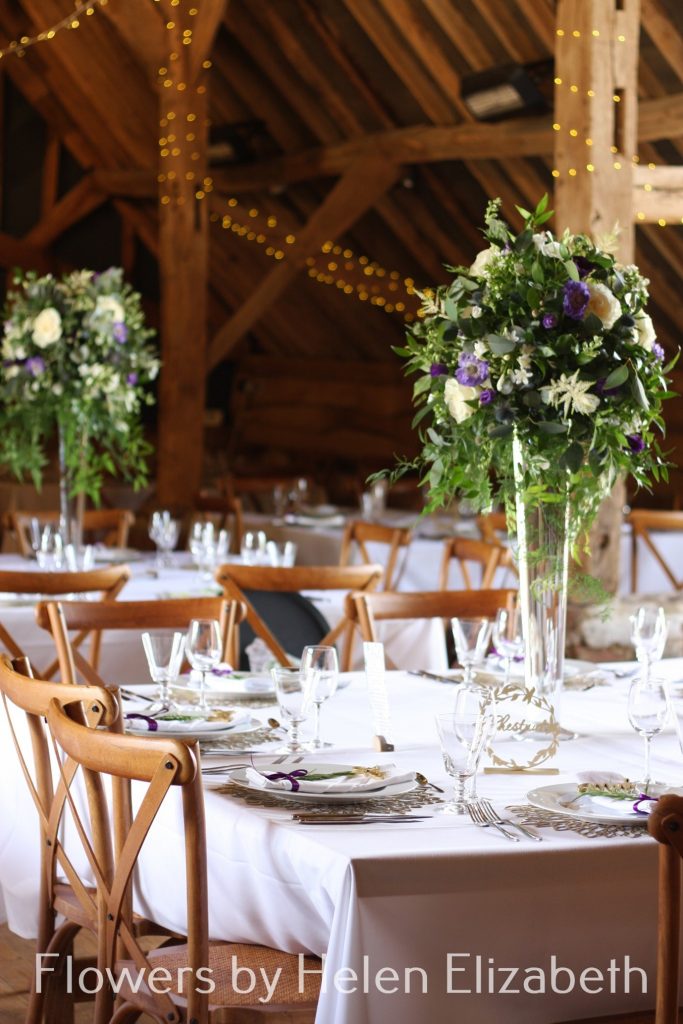 Either way- it's a stunningly beautiful wedding venue inside and out and the team there will no doubt ensure you have the most amazing day.
I will look forward to decorating again in the coming weeks and no doubt update all social media to show you how another couple have made it theirs for the day.
Drop me an enquiry should you be getting married in 2022 or beyond- I would love to help with your wedding flowers.
If you would like to find out more about this stunning wedding venue in Hampshire simply click here
If you would like to view more of my floral wedding designs at Silchester Farm take a look at my Silchester Farm gallery page
Helen Elizabeth x