Mother's Day- where did the tradition of sending flowers come from?
When is Mother's Day you ask?…. Well that may depend on what country in the world you are in? Different countries celebrate Mother's Day on different dates.
In the UK Mother's Day, or Mothering Sunday as it was originally known, falls on the fourth Sunday of Lent, which is three weeks before Easter.
But if you are in the US- this always falls on the second Sunday in May.
And if you are in France- this is the last Sunday in May…. Spain the first Sunday in May.
So, the date itself may move depending on where you are in the world- unlike Valentine's day which is the world over 14th February- whatever day of the week it falls on.
The tradition of sending flowers to your Mother in the UK, stems from servants being given time off from their employment to spend time with their family ahead of Easter celebrations. And the gift of flowers being the gift of choice. As florist shops were not in existence, they would pick wild flowers on their journey back to their families and present them to their Mothers.
The most popular flower to be sent to Mothers – irrespective of what country you may be in- is the humble carnation… closely followed by freesia, roses and tulips.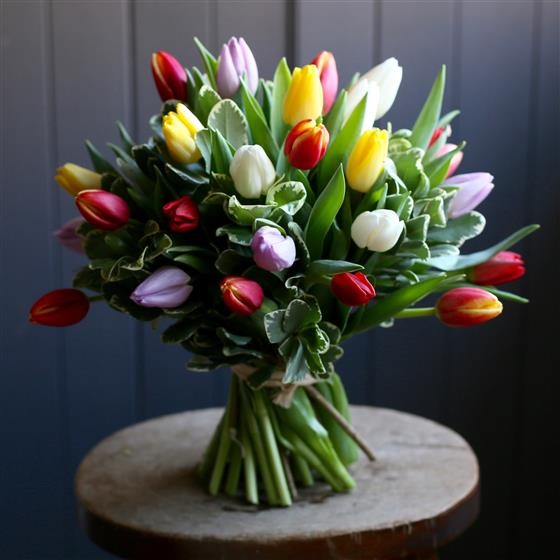 So if you are in need of sending your mum some flowers this year- especially after the clanger of a year we have all experienced- get in touch.
I am taking orders for Mother's Day Bouquets for delivery right up to march 13th 2021. Visit my Mother's Day Flowers page for available bouquets and to order.