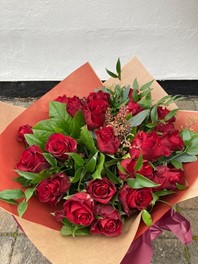 Can we talk Valentines Flowers? We made it through 2021… and here's to a 2022 that hopefully finally puts the dreaded Covid in a corner. So, lets look at some ideas for Valentines Flowers in 2022
We have already been prewarned by growers and wholesalers that as the rising costs of energy go up- some varieties of rose will be in short supply as it has been too expensive to heat their greenhouses.  So, for better value for money, and for more impact I would be suggesting a mixed bouquet of flowers that maybe includes one red rose in the middle: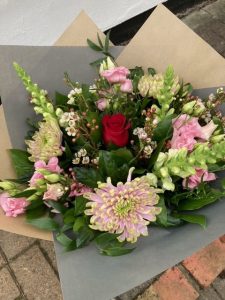 Some traditionalists will still want a bouquet of red roses for their significant other… which will still be beautiful- just you may notice an increase in costs from last year's bunch.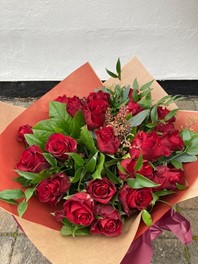 Personally should I be treated by my beloved for Valentine's day- I prefer white roses…. It goes with any interior… maybe this is because I have had an excess of red after making lots of Christmas displays in December…who knows… but I am firmly in camp white roses this year.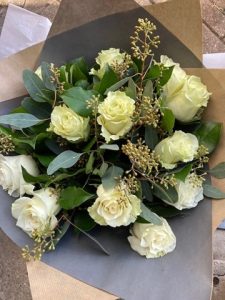 Our gardens are starting to sprout spring bulbs, so maybe a spring bunch is more your thing?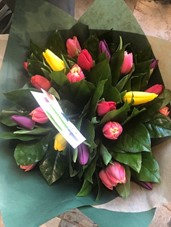 There is a definite difference in the scent of spring flowers to all other flowers in my humble opinion- so maybe avoid the dash for roses and look to a spring selection for 14th Feb.
Or the one to divide the crowd- the "Marmite" of all flowers- lilies…. You either love them or hate them. Available in lots of colours- pink, white, yellow, red and orange being the most popular.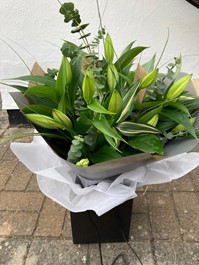 Whichever you choose- all will be presented in gift bags with a bubble of water on the bottom so they stay super fresh… just remember to not allow the water to freeze otherwise your bouquet will not be very happy at all. Get your orders in super early to avoid a past minute panic.
Helen x
Blog upload by Petite Digital