So here we are on day 147 of Lockdown…. It may feel like day 1047 for some, but we are slowly but surely returning to some normality. Weddings for 30 people can now commence, and hopefully we will soon be seeing this figure increase for those who just cannot trim the guest list down. In the meantime, I have been sending out anniversary, birthday and "just because" bouquets…. One because I hate saying no…. and two because I love any excuse to get my fingernails green again. Being a florist is more than putting together the stems…. It's the sentiment…. And spreading the joy.
I recently delivered to one lovely lady- who was not expecting a bouquet from the recipient at all…. And upon reading the card burst out with tears of joy…. "oh, what a lovely lad!" …. she set me off too…. and that right there is the joy of sending flowers.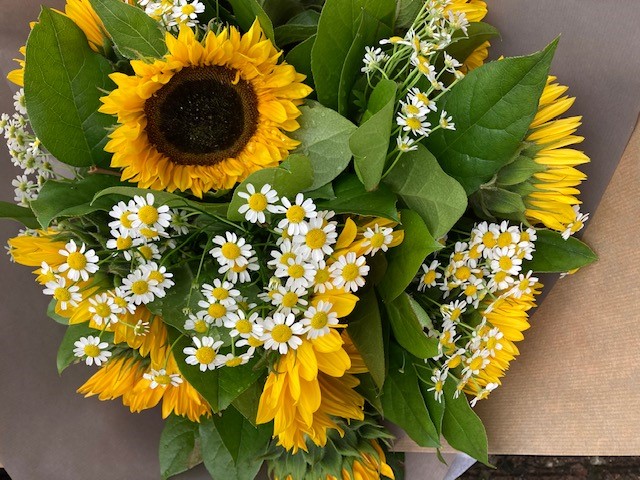 Often I hear as I turn to leave… an "ohhh how lovely!"… and I smile to myself because what other job can give you that heart warming feeling?
So…. I encourage you to send some unexpected flowers to friends and relatives…. Because sometimes they are the most well received!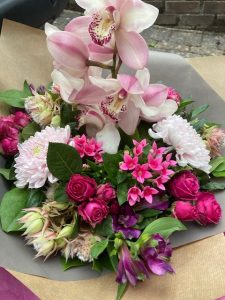 Take care everyone… and I look forward to filling my social media with more bouquet orders soon.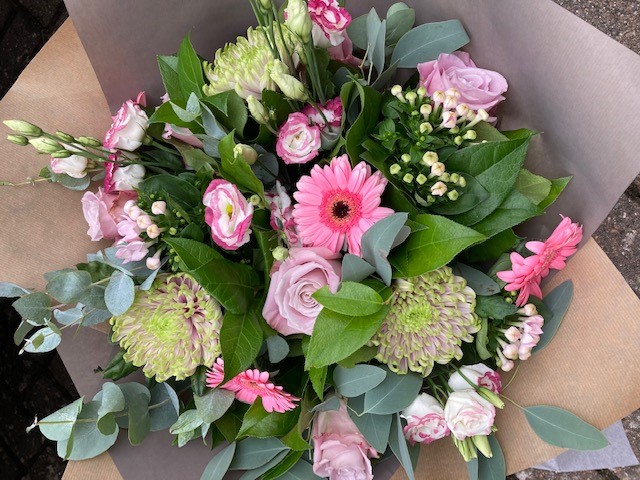 If you are planning a small wedding later in 2020 or a larger wedding later you can get inspiration for your own wedding bouquets here
H 😊