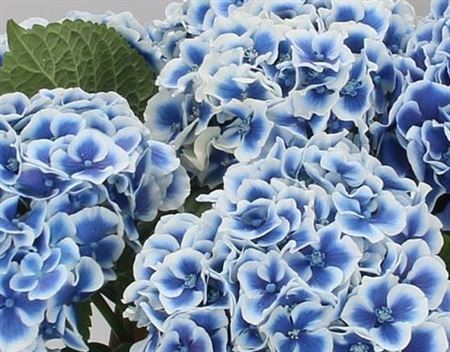 I think I spy a theme….. for 2021 weddings I have been having an awful lot of enquiries based around a blue theme. I will always have a flurry of all white weddings, and blush, and the wacky vibrant mixtures- but the resounding queries are telling me blue is the colour of choice. Here are some ideas for blue wedding flowers
Whether that be blue bridesmaid dresses…. Or the flowers themselves and I'm not talking just a touch- for the "something blue" element of the day…. I am talking BLUE.
"They don't grow blue flowers" I hear you cry…. Well that you are mistaken my friend. I am not a huge fan of anything dyed in the cut flower world- don't get me wrong- sometimes needs must- but after spending out on your fantastic wedding outfits- I would be mortified if I found my dyed creations had left a calling card- and natural blue flowers can be found pretty much year round… if you have the right sources. Here are some examples of natural blue wedding flowers.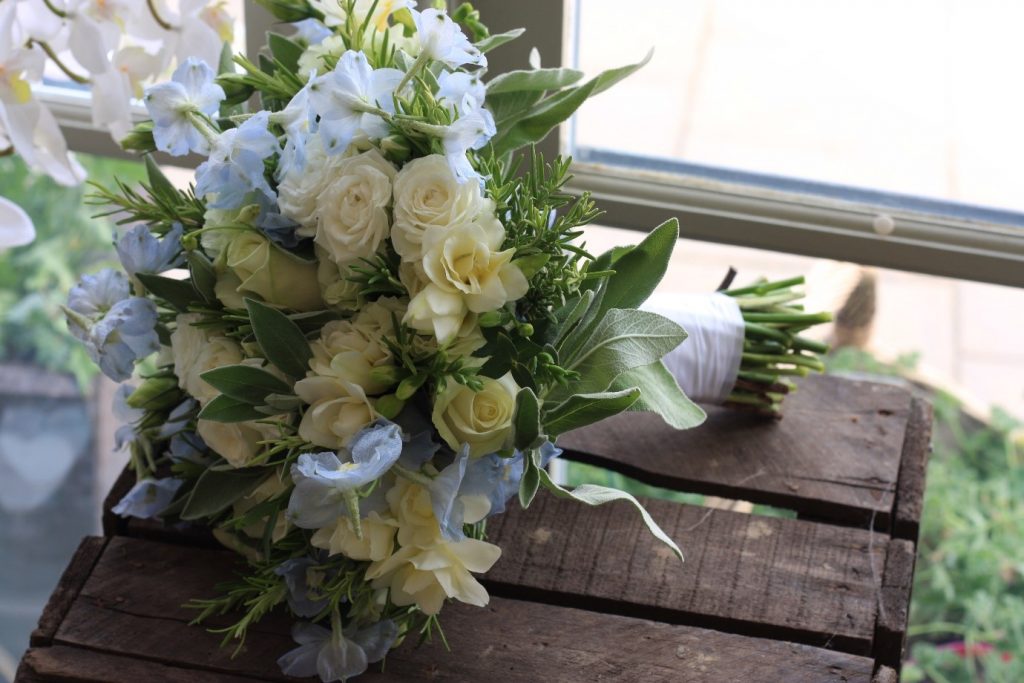 Here we have a trusty favourite- the delphinium…. This powder blue version- mainly a summer staple of mine is so delicate and pretty- it is available in most shades of blue from an inky navy to the above pastel version, as well as white, lavender and some paler shades of pink.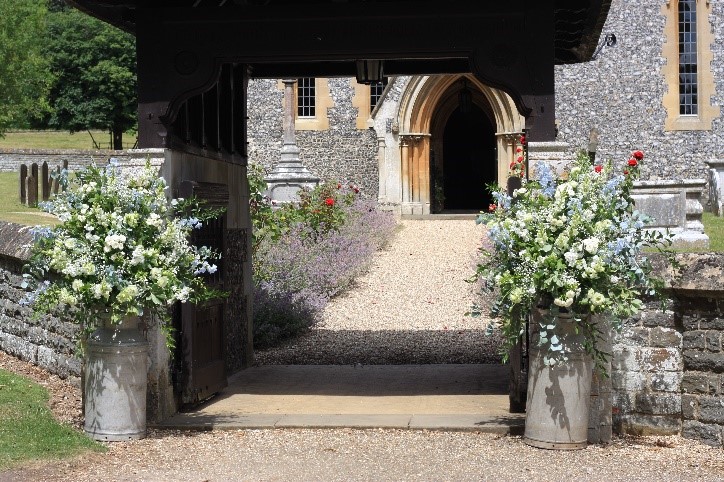 But the list goes on for true blues- cornflowers, thistle, agapanthus, gentian, forget me nots, muscari (grape hyacinth) oxypetalum, nigella and hydrangeas all fit the bill.
For a more indigo/lilac shade we can lean on brodea, clematis, freesia, lisianthus and scabious.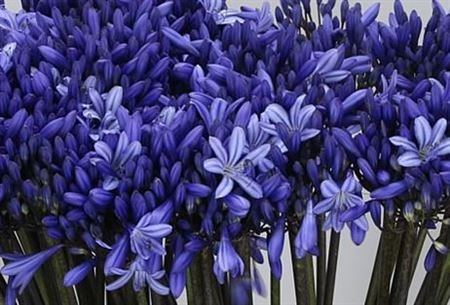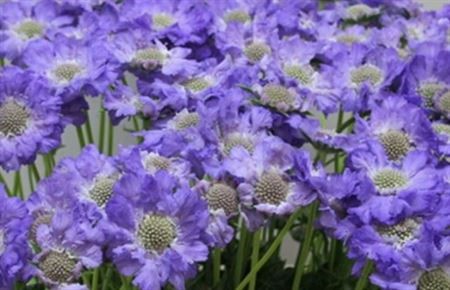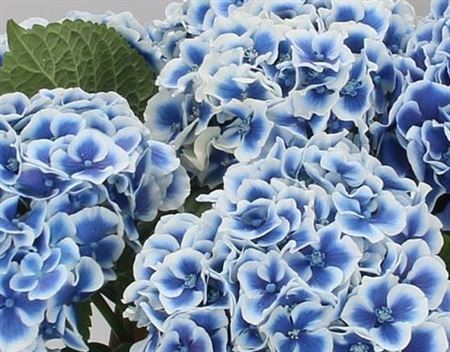 So we shall wait and see the images I snap once the time comes- but you heard it here first guys!
For more articles on wedding trends see my blog