Nobody Panic! Love isn't cancelled
Well who could have seen this coming? The global pandemic that is Covid-19 has ground to a halt many industries- one of which being the hospitality and wedding sector- of which I happily belong.
Nobody panic! Love isn't cancelled! The wedding itself may just be on momentary pause while we adjust and adapt to a new kind of normal- one which hopefully will not involve face masks featuring in your wedding photography that is.
One of my lovely couples decided to mark their original date by asking all family that they lived with to don a wedding dress from Ebay- budget no more than £40- (including the gents), and set about a day of games and lots of prosecco to celebrate what may have been… the frantic rescheduling process behind them- so time to let their hair down. A fantastic idea if ever I heard one.
At the start of 2020- all of us in the wedding industry braced ourselves for a mega year- it has a real ring to it- "I was married in 2020"- So many weddings should have gone ahead from my order book this year- lots have fast forwarded the calendar to a similar date in 2021- other opting for an autumnal or winter version of their day instead.
Which- with a few adjustments here and there- can be just as special. Autumn gives us a host of bright colourful blooms to choose from: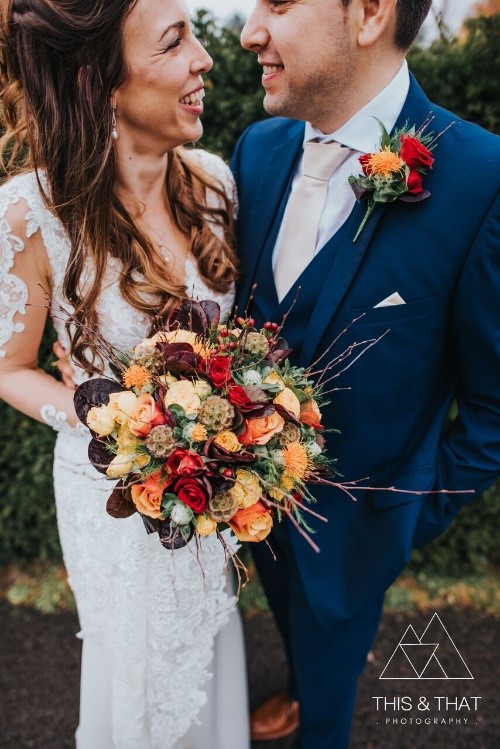 Burgundy and red shades amongst berries and seed heads can look stunning together- and if you have neutral palettes for any bridesmaid dresses, this small adjustment to an autumnal selection can really pop.
Equally stunning are blush and burgundy tones together for a more subtle autumnal nod. Quicksand roses here taking centre stage, with pom pom dahlias a must for this time of year.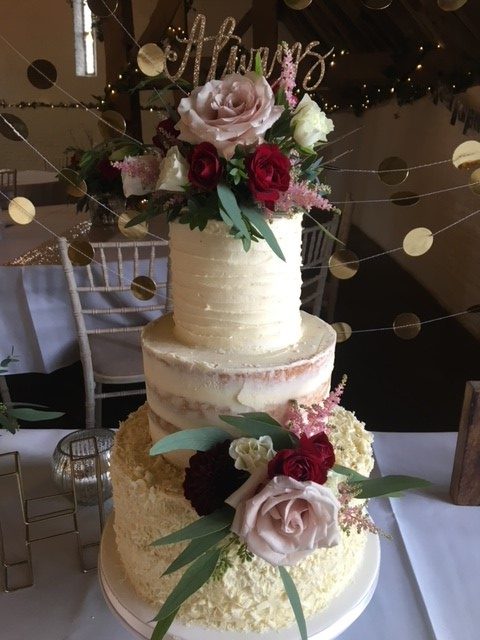 So- it may not be as you first thought- but all the best plans evolve along the way- and virus or no virus- there will be a happily ever after for you.
Get in touch for more advice or if you are planning your big day for 2021- drop me an email so we can chat more about my favourite topic…. FLOWERS!